TOP RATED DOG TRAINING PROGRAMS
At our Denton, Texas-based dog training facility, we are committed to providing exceptional dog training services that are founded on respect, trust, and compassion. Our mission is to improve the lives of both dogs and their owners by building strong relationships based on effective communication and instinct based training techniques.
Call us to discuss with our experienced staff to see what customizable program is best for you and your dog!
Our mission is to help dogs and their owners build strong, lasting relationships by providing a personalized training program that focuses on the unique needs and goals of each individual dog. At The Collar Club Academy, we believe that every dog has the potential to be a happy, well behaved dog and member of the family, and it is our goal to help them achieve their potential with our top quality dog board and train programs.
Our top-quality training approach is unique in the way we go at the dog's pace, we take the time to learn and understand the dog as an individual. There is not one style to train a dog, so we incorporate an instinct based training process and a balanced and positive reinforcement training style. Our dog trainers take the time to educate the family members during training for a successful relationship without unwanted behavior after the program is over.
Sign Up Today
Enter your name and email address to get training tips, tricks and advice delivered straight to your inbox
What Can You Expect

From Our Denton Dog Training?

Our approach to dog training encompasses obedience training and/or behavior modification, as we believe going at the dogs pace is important in teaching them what they need to know. We teach them a foundation, then we take it to the next level of using Distance, Distraction and Duration. Our board and train staff work closely with each dog and their family to develop a customized training plan that addresses specific needs and goals, as we prioritize ongoing communication through Daily updates and collaboration to ensure that each dog is making progress and achieving success.

Expectations to professional dog training with The Collar Club Academy:
Learn to properly build a strong bond with your dog

Receive the education to understand the layers of dog training

Improves the safety for your dog

Construct a customized plan to adhere to your dog's behavior goals
Transparency
There are never any secrets between you and your trainer. Our methods and techniques are never behind the curtain or out of your site.
Communication
At it's core, our training is based on helping you develop a strong relationship bond, trust and communication with your dog.
Science
We do not believe in breaking a dogs spirit in order to train them. Our methods and techniques are backed by years of scientific research.
Overall, choosing The Collar Club Academy ensures the highest level of dog training professionalism you can expect your dog to be trained with. You can expect a better understanding and improved relationship.
Contact our team to learn more about our program and take a dog owners first steps to a happy dog, happy life. Ask about our Dog Boarding capabilities to ease your busy schedule and enhance your dogs lives.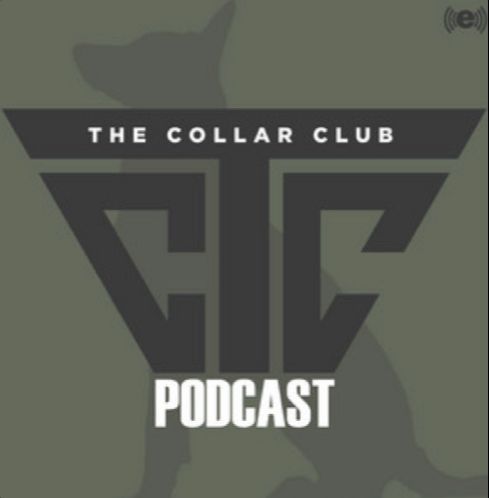 The Collar Club Podcast
The Collar Club Podcast with Nikki Musko. Each episode features tips, tricks, advice and guidance for understanding and building a better relationship with your dog.
Click below to subscribe.
SUBSCRIBE